What is the Best Central Vacuum Brand? When shopping for a central vac there are numerous central vacuum manufacturers on the market today in the United States. We at Thinkvacuums.com carry the best and largest selection of central vacuum systems to choose from. That being said, here outlined is the Best Central Vacuum Brand in the industry. There are leaders and innovators (Drainvac), then there are mere followers and copycats (competition). Drainvac leads the central vacuum industry in technology and innovation. Continue reading or call us! 800.322.2965 These are the testimonials we get every day!
Click Here to Shop For the Best Central Vacuum
Click to Shop Other Recommended Central Vacuums
Drainvac, The Best Central
Vacuum Manufacturer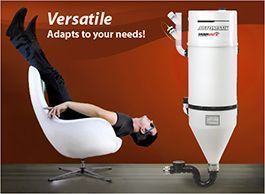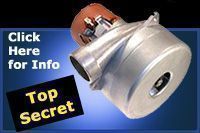 Best Central Vacuum Motors
These precision engineered motors are considered the Ferrari of central vacuum motors. Domel, Europes Most Superior Central Vacuum Motors. Super high powerful suction output, all metal construction, the average lifespan is 25-35 years. There is no "better" central vac motor invented in the world today. Only the finest motors are allowed in a Drainvac Central Vacuum!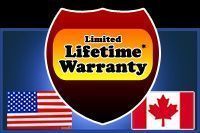 Best Central Vacuum Warranty
Proudly made in North America. Craftsmanship, Quality and Reliability. Did you know that every machine is made by hand the old fashioned way. Drainvac uses the finest materials when making their machines. Considered the best warranty in the central vacuum industry... Period.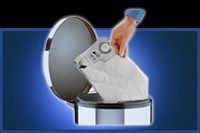 Best Way to Dispose Dust, Dirt
Disposable Replacement Central Vacuum Bag for dirt, dust & fine particles. Strong two-ply, 99.7% filtration. A much cleaner and more hygienic way of disposing dirt. Anti-allergen bags traps microscopic particles, dust. With new adhesive film to seal the bag for clean disposal. Great for allergy sufferers.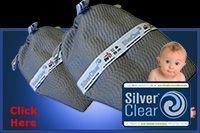 Kills Bacteria & Dust mites
Drainvac SilverClear anti-microbial protection pre-motor washable filter. Kills odor, bacteria, microbes, dust mites, and germs. Prevents the production, growth and transmittal of microbes, lung damaging organisms/germs. Yet another innovation by Drainvac International.
Click here for a video.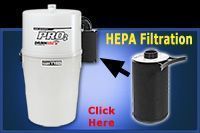 Best Allergy HEPA Filtration
- HEPA Filter efficiency: 99.97% @ 0.3 microns. Truly a must for all CV's.
- Filters airborne particles
- Provided with an activated charcoal membrane for odor control
- Eliminates carbon dust
- Reduces noise. All in one filter.
- Another industry first by Drainvac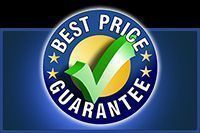 Best Bang for Your Buck.
With a comfort pricing guarantee, this premium line of central vacs is truly the best value for your dollar today. There is no line of central vacuums on the market that can beat that. Taking affordability and quality in mind, Drainvac central vacuums can fit anyone's budget.
Quiet Acoustic Technology
The industries first Audioprotek silencer. Drainvac International is always at the forefront on the central vacuum market and is proud to introduce this new silencer that is both revolutionary and compact in design. However, less space is required for its installation. Made in Canada, the Audioprotek silencer is yet another innovation by Drainvac International. Located on certain Drainvac models. Effectively silencing the competition. Quiet Acoustic Technology limits noise pollution.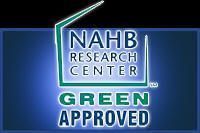 Caring for The Environment
Only true leaders in the central vacuum industry are awarded this seal of approval. This honor has been awarded to Drainvac International. Drainvac has been approved for points toward National Green Building Certification to the ICC 700-2008 National Green Building Standard. A rigorous series of tests and requirements are mandated by NAHB in order to award this prestigious green label approved honor. The best of the best are awarded this prestigious honor.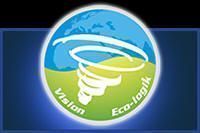 Novoclimat is a new home program available to consumers interested in buying a home with a high energy efficiency rating. It helps consumers reduce their heating costs by at least 25% and guarantees superior comfort to its future occupants. Drainvac is very conscious about the environment we all live in. Drainvac is doing their part to help save the environment. An awarded Novoclimate central vac helps you save $ on your electric bill.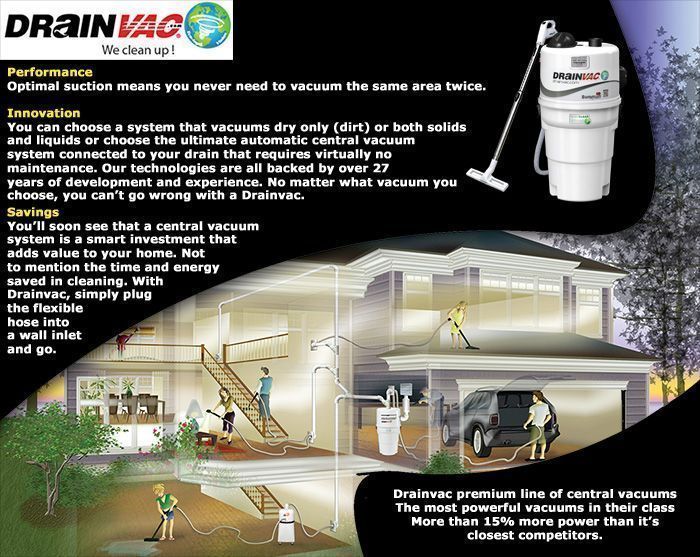 Congratulations, Drainvac!
Chosen by TLC & WE Television Network to be featured on a special segment about
central vacuums and healthier homes. What is the best central vacuum?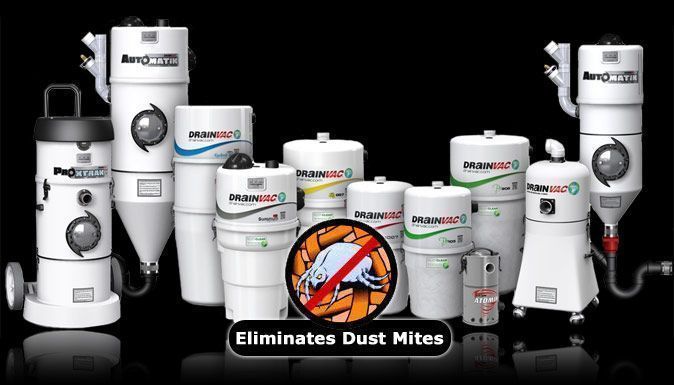 Drainvac Info - Quickly Find What You Are Looking For...

Drainvac Central Vacuums now feature a studio-quality acoustic sound-suppressing foam inside the canister to reduce the decibel level while the vacuum is on. Another first in the industry by Drainvac. The canister is also constructed with a polyethelyne ABS material which also reduces noise when compared to metal-canister central vacuums, which rattle and vibrate when operating. In fact, some models are as quiet as 56 decibels, making it the quietest central vacuum in the industry!
Made with Great Pride in North America


DID YOU KNOW?

It's a fact that now
more and more people are suffering from allergies. DRAINVAC can help eliminate the problems caused by bacteria and mildew.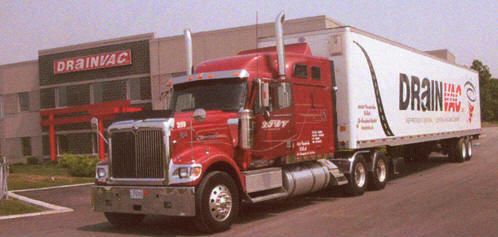 DID YOU ALSO KNOW?

On Average, people
spend close to $4,700 on housecleaning over a 10-year period, including cleaning products! DRAINVAC's all-in-one system means goodbye mops, refills and costly cleaning services.