About Us
A Little Something About Us...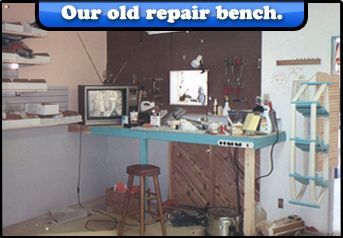 Gator Vacuum was established in 1989 in Coral S prings, FL by Robert Buckwald. Having been born into the vacuum business and taught by his father Arnold, who owned several high volume vacuum stores in Brooklyn NY in the 1960's, he already had a head start in the industry at such a young age. Helping his father after school and every Saturday repairing vacuums in the 1970's provided him with on-the-job training and overall knowledge of the vacuum industry, which formed the core of who he is today. Learning responsibility and helping customers at that age made a real impression on Robert and taught him valuable lessons on how to run a business. The vacuum business has evolved from the days of disco balls, bell bottoms and old-fashioned shag rugs. It's an ever-changing, always innovated business. Having instilled those same core values and knowledge learned into his own company, it has allowed him to expand from a small shop front into one of the largest leading and well respected central vacuum and commercial vacuum retailers in the industry.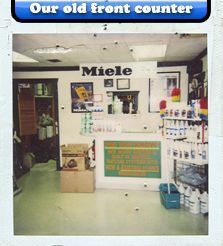 Gator started off in a 600 sq. ft. building in 1989 but quickly had to expand due to the excellent service and quality product offered. At this time we were bursting at the seams and the inevitable was bound to take place: so in 1994 we physically knocked down walls and built out to grow to 1,200 sq. ft. The same happened in 2000, and we doubled our size to 2,400 sq. ft. Thanks to you, our amazing customers, after 20 years we are still in the same location, now having expanded to a huge 4,000 sq. ft. showroom and warehouse, as well as partnering with the nations leading distributors and manufacturers all over the United States, allowing us to get an array of quality products to our customers faster and passing the best price on to you, the consumer.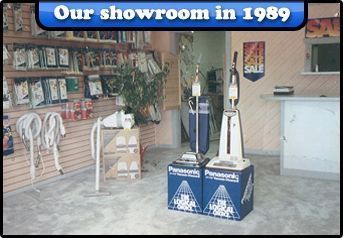 In today's society, while many retail businesses have depreciated, we are fortunate and humbled that our business has been able to flourish within our community. With the advancements in technology we were able to jump onto the information super highway. In 2003 we set forth our efforts to go nationwide with our business with the launch of Thinkvacuums.com allowing customers to shop with ease in the comfort of their homes.
Our motto has always been:
"A well informed consumer is our best customer."
With our highly educated and well trained staff of certified technicians and customer service representatives we are here to answer any questions you may have. Having trouble finding the right product for you? Our staff will be more than happy to recommend the right system for you while working within your budget.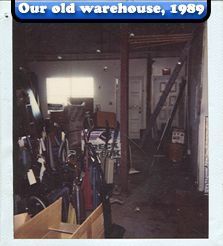 ---
Please, give us a call any time!
Local - Coral Springs, Florida: 954-341-4323
Outside of Florida please call: 800.322.2965
You've seen the past, now here's us in 2016!
We're much more than just a website! Click the pictures below to see
some of our beautiful showroom. We're bursting at the seams !
Welcome to Thinkvacuums.com
-Robert and Abby Buckwald