ThinkVacuums.com Return Policies
Return, Copyright, and Privacy Policy
ThinkVacuums.com Hassle Free Return Policy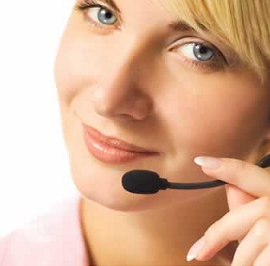 Hassle Free 30-Day Return Policy

We want to ensure you are 100% satisfied with your ThinkVacuums.com purchase. If for any reason you are not satisfied with your purchase within 30 days of the date of purchase, you can return it to us. Please see below for excluded items and more details.
You must contact us within 30 days to take advantage of our 30-Day Money Back Guarantee. This guarantee is on all products with an exception of certain Special Ordered Products, Commercial Vacuums, Complete Packages, and Installation Kits*
To qualify for our Money Back Guarantee returned merchandise must be in new condition with original packaging, manuals, and materials. Return shipping is the responsibility of the customer. We can issue a return label and in this case the shipping cost will be deducted from the refund. Restocking fees up to 50% may apply if merchandise is not in new condition. Orders that are under $75* will be subjected to a credit less the initial shipping charges. No Returns will be accepted after 30 Days.
Non-Refundable Items: ALL Commercial Vacuums, Sanitaire Products and Central Vacuum Motors and Central Vacuum Relays Are Non-Refundable. All Sanitaire Models (Including, but not limited to) SC6075, SC6085, SC6088, SC6092, SC6095, SC6066, SC6065, SC6093, SC6200A, SC6210, SC6220, SC435A, 6003, 6005, 6010, 6015, 6020, 6025, 6030, 6035, 6045, SC535, SC530, SC412 cannot be returned once purchased. Used or unused, there will be no refunds due to special drop-shipping from company.
Item(s) sent back under false pretenses will not receive a credit and the item will need to be shipped back at the customers' expense. This includes sending items back with a Return Authorization number that does not match the item the R/A number was issued for.
We will issue you an RA number, so be sure to write it on the outside of the shipping box or on a separate label, not on the actual product package, to help keep the packaging in new condition.
For your protection, returns must be insured and a signature is required for proof of receipt of delivery. We recommend using UPS as they include insurance up to a value of $100 per package. Please add additional insurance if your item is valued over $100, as we are not responsible for lost or damaged return shipments.
Please print out a copy of your order and/or write your name, address, and phone number on a piece of paper and include it inside the shipping container
Products ordered in error can be returned or exchanged with the understanding that shipping costs are the responsibility of the customer. Items ordered in error that are returned will be credited back less the initial shipping costs.
*This also applies to all special ordered items that are not normally sold on our website such as all relay boards, specialty parts etc. that require a special drop ship process. These orders are also not covered under our "Free Shipping" policy. Free returns is limited to the continental US, exlcuding Hawaii and Alaska.
All Returns and/or Exchanges are to be addressed to:
ThinkVacuums.com
Returns Department
9855 W. Sample Road
Coral Springs, FL 33065
---
Damaged & Defective Items
All items damaged or defective from the initial shipment must be reported to us within 30 days of receiving the merchandise. Items reported must be sent back for inspection before a new replacement item is sent. Upon receipt of all returned items, our technicians will test and evaluate every item to determine if the item is damaged or defective. If the item is found to be damaged or defective by our technicians, you will be sent a new item immediately. Only after this evaluation process will any credits be given or new items sent. Important Note: Any products found to be defective after 30 days from purchase date; shipping and handling to and from our facility for warranty inspection must be covered by the consumer. These items will be treated as products covered under the manufacturer's warranty.
---
Missing Items
Customers need to verify the receipt of all items at the time their order is received. Any missing items must be reported to Thinkvacuums.com within 30 days of receipt. This does not include any back ordered items and only applies to orders that have been completely filled. Any damaged merchandise must be reported directly to Thinkvacuums.com within 30 days of receipt.
---
Order Cancellations
When an order is placed, it is the customer's responsibility to contact us immediately by phone to cancel. Email is not sufficient for order cancellation. All orders are processed as quickly as possible during business hours and once shipped; the order cannot be cancelled, rerouted nor stopped.
Orders that have already been shipped cannot be changed. We will work with you to make sure you get what you need as quickly as possible. The customer must refuse the package at the door in order to receive a refund; otherwise you are responsible for the return postage of the item(s) and are required to contact us for an RMA number before you return the items.
There will be a $20 restocking fee for all cancellations, with an additional $15 for door refusal or inability to accept/sign for delivery.
---
Warranties
All of our machines carry the standard factory guarantees and warranties. If you cannot find an authorized dealer of that particular brand to repair your machine that is under warranty, you may send the product back to Thinkvacuums.com and we will repair it for you. We do not warranty user damage. The shipment back to Thinkvacuums.com must be paid by the purchaser. Keep all receipts for warranty purposes. If you have returned merchandise that has been deemed as non-repairable, you may request to have that merchandise returned to you at your expense.
Important Note: ThinkVacuums.com offers free technical support via phone and email to our customers. If you hire an installer or handyman, ThinkVacuums.com is not responsible for any labor charges you incur during installation or troubleshooting any products purchased through our company. We are more than happy to provide assistance to our customers or your installer, but we are not liable for reimbursement for any labor charges. We honor all warranties given by the manufacturers and through ThinkVacuums.com. Defective merchandise will be repaired or replaced, but ThinkVacuums.com cannot pay for any in-home repairs to your product or products.
---
Pricing & Typo Errors
100% Lowest Price Match!
We match the lowest prices on central vacuums, vacuum cleaners, parts and vacuum accessories. In most cases, ThinkVacuums.com will not only match the lowest prices but, we will beat them! Our goal is to be fair to our customers and offer the best/lowest prices available. Call us today at 1.800.322.2965 if you have any questions. To qualify for the lowest price match guarantee - Items must currently be in stock and sold from qualified internet dealers. This excludes but is not limited to product that is in auction, refurbished, open box, used or damaged, have rebates, coupons, personal sale, etc.
ThinkVacuums.com holds itself with the utmost integrity and strives to provide its customers with accurate product information and the lowest prices. In an effort to continue offering the best prices - If any product(s) at ThinkVacuums.com have an incorrect price or list incorrect information due to typographical error, ThinkVacuums.com has the right to cancel or refuse any order(s) placed for product(s) listed on ThinkVacuums.com
---
Shipments
Orders typically ship within 24 hours after the order has been received. Items that are not in stock will be shipped immediately once in stock. Orders placed on a Saturday and Sunday will be processed on the following business day. We at ThinkVacuums.com work diligently in the attempt to get your order processed in a timely manner. All orders of $75 dollars or greater will be shipped free of charge to the purchaser. This excludes central vacuum pipe and installation kits that including pipe. Orders will be shipped via UPS Ground and/or through The United States Postal Service at our discretion within the Contiguous U.S. unless otherwise stated. Orders being shipped to Alaska or Hawaii will require an additional shipping rate. As soon as the order is received and we can get you an accurate quoted shipping cost a member of our staff will contact you with the additional rate to ship to Alaska or Hawaii. Smaller packaged orders less than 3 lbs. will typically ship via USPS. For expedited shipping please call us at 954-341-6072 for shipping rates. UPS will not deliver to P.O. Boxes, APO's, or FPO's. If you cannot get USPS to deliver at your residence and need the order shipped UPS please indicate this in the comment section of your order or contact our friendly staff at 1.800.322.2965
>> Click Here For Shipping Maps & Schedules
---
Payments
We accept MasterCard, Visa, American Express and Discover. There is no credit card surcharge. We also accept Debit Cards, Cashiers Checks and Money Orders. Personal Checks are accepted but must first clear the bank before any products will be shipped (this typically takes 7 to 10 days).
---
Sales Tax
If you live out of the State of Florida, no sales tax will be added. Florida residents will be charged Florida State Sales Tax.
---
Privacy Policy
Your information will NEVER be sold to anybody, for any reason.
Any transmission of data will ALWAYS be encrypted and secured.
Your payment information is not only

sent

encrypted, it's

stored

encrypted.

Nobody

can view it.
Thinkvacuums.com understands concerns of where and how information is used, and we respect your personal information and privacy. We have many hardware and software technologies in place, including state-of-the-art data encryption and accredited monitoring services to protect your information. We guarantee that when you visit our website and/or buy our products, your personal information will be kept confidential, and nobody can see or use any of your information under any circumstances.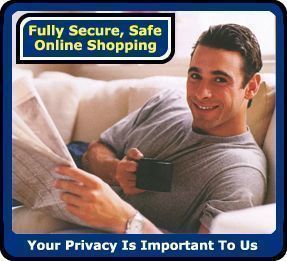 E-Mail Addresses:
We hate spam emails just as much as you do! Your email address is only used to notify you of your transaction details and for contact information, and nothing else. The email addresses we have on file for our customers are never sold, rented, or disclosed to ANY third party company.
Website Information:
We use a browser technology called "cookies" to temporarily store your browsing session information. Cookies are tiny files on your computer used by your web browser to remember certain information about your visit to our website, such as how you found us, which pages you're browsing, and remembering what is in your shopping cart. We use this information to make our website better for you and to improve your experience with Thinkvacuums. You can set your browsers security settings to notify you when you receive a cookie, allowing you to decide whether or not you want to accept it. Note that if you deny the cookie, your shopping cart will not be saved once you leave the page of the item you want, and our shopping cart system will not allow you to finalize the transaction. Our cookies do not store any personal information whatsoever, only anonymous data related to the website.
Shopping Cart and Purchase History:
When you purchase an item from our website, we ask for your name, email address, phone number(s), and billing/shipping addresses to create shipping labels, invoices, packing slips, and to communicate with you about the status of your order. These are stored, encrypted, into our computer systems to provide you with faster repeat purchases. Your transaction history is also stored to allow us to provide faster support should you need it. If we know what you ordered, we can help you faster!

Credit Card Information:
Credit card numbers are encrypted. Period. Not even we can see your entire credit card number, only you and our credit card processing company can see it. We do this to prevent credit card fraud and other security vulnerabilities. We really take this seriously.
Your consent
By using our site, you consent to our privacy policy.
For more information on any of our policies, give us a call at 800-322-2965.
---
Copyright Policy

Like any business, we spend a lot of time and effort making this website as good and user-friendly as we can. As such, we protect our content with copyrights to prevent people from stealing our work. All images are property of ThinkVacuums.com and cannot be copied or reproduced without prior consent of the copyright owner, ThinkVacuums.com
---