Customer Reviews (

0

)
Question & Answers (

0

)
Read about the NuTone CH235 Low Voltage Hose 30FT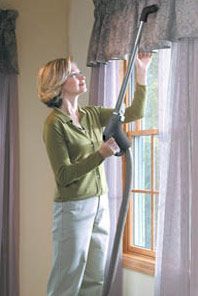 The principles and processes behind the manufacturing of vacuum hoses have changed significantly over the years, the new hoses introduced on the market being far more advanced than the ones consumers could choose from in the past. Nutone is well-known for constantly bringing new improvements to their products and reaching higher quality standards with every product they release. The Nutone CH235 hose is just one of the many Nutone products that prove it.
This is another of the 30-foot long hoses with a 1.325-inch opening made by Nutone, so it is aligned to the standards set by this manufacturer as far as the cleaning radius of their hoses is concerned. It also meets the resistance and durability standards, having the same vinyl, steel and nylon construction encountered with all their low voltage hoses which also guarantees a high degree of flexibility. The maneuverability of the CH235 hose is also notable, the swivel handle easing the user's access to tight corners and the dirty spots around them. So is its ease of use, the rotary and switch controls found on the handle allowing them to make any adjustments they may need to make and turn the appliance on and off with minimum effort.
Finally, it should be noted that the Nutone CH235 hose does not depend on the availability of electricity sources for it is not designed to be used on appliances equipped with electric power heads. However, it is designed to be used on those equipped with either CT132 telescopic wands or CK135 button lock ones.
Information about the CH235 30ft Low Voltage Hose from NuTone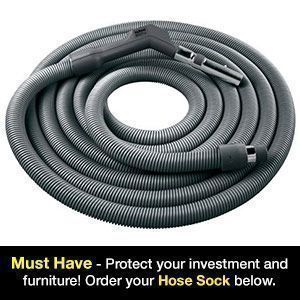 Model Number: CH235
Hose Type: Low Voltage
Hose Length: 30 Ft

NuTone offers a variety of hoses so you can choose the one that's just right for your home. Standard, hoses work with all vacuum tools and come with a convenient storage hanger to neatly hold the hose when not in use.
30-foot long, low voltage standard hose features a rotary control and on/off switch to regulate the power unit to make the task of vacuuming a little bit easier
Includes patent pending Universal hose end which fits all NuTone and most other standard inlets for the utmost in flexibility and choice
Standard hose, in dark grey, with vinyl reinforced construction assures long product life
Specifications of the NuTone CH235 Low Voltage Hose 30FT
Select Hose Size

30-Foot

Hose Length(Feet)

30

Hose Type

Low Voltage

Air Relief/Bleeder Valve?

Yes

360° Swivel Handle

Yes

Color

Grey

Diameter (Inches)

1.325
Purchasing

Shipping

Quality
Write Your Own Review
No questions yet. Be the first to ask the question!